Excellence in Precision Custom Cylinder Design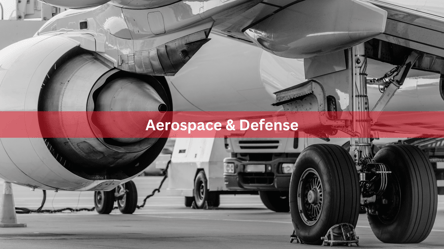 Aerospace & Defense
We apply our manufacturing and engineering expertise to helping the airline industry and our national defense systems operate safely and efficiently. Applications include jetways, ground & baggage handling equipment, armored vehicles, and military aircraft.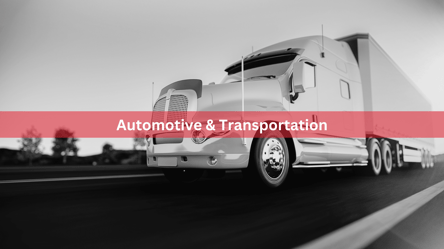 Automotive & Transportation
When people and goods need to get from one place to another, our durable, corrosion-resistant cylinders help passenger vehicles and auto carriers reach their destinations around the corner or across the country. Customers depend on us for longer wear life and lower maintenance costs.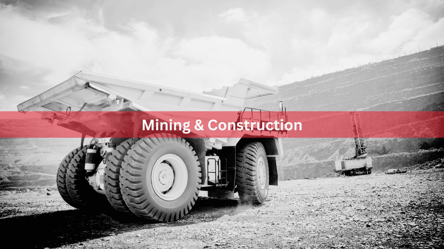 Mining & Construction
Operating in tough environments requires equipment with robust cylinders. Our experienced engineering and production teams work closely with customers to meet the most challenging application requirements.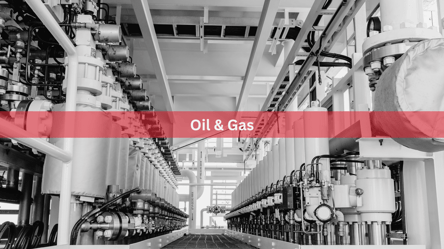 Oil & Gas
Our testing capabilities, material certifications, and product traceability provide oil & gas drilling companies with the cylinders they need for off-shore and on-shore operations.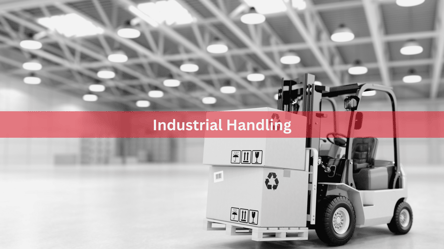 Industrial Handling
To move loads with the required accuracy, we design and manufacture cylinders that consistently operate smoothly and with no drift. Those capabilities enable us to partner with industry-leading OEMs worldwide.
All of our Ligon Hydraulics companies are fully capable of developing custom hydraulic cylinder solutions designed for your specific application.
Each location is staffed with experienced product engineers and the tools necessary to deliver a functional, reliable hydraulic cylinder quickly and efficiently. If you need a hydraulic cylinder problem solved, you can't go wrong with a Ligon cylinder.
Aerial Work Platforms (AWP)
Ligon Hydraulics has the knowledge, experience, and capabilities to design and build complete cylinder packages for the AWP industry. Engineering groups that are experts in design calculations and material specifications manufacture our cylinders with the utmost safety factors.
With Aerial Work Platform cylinders in service worldwide for decades, customers are assured that our companies have quality hydraulic solutions for their applications.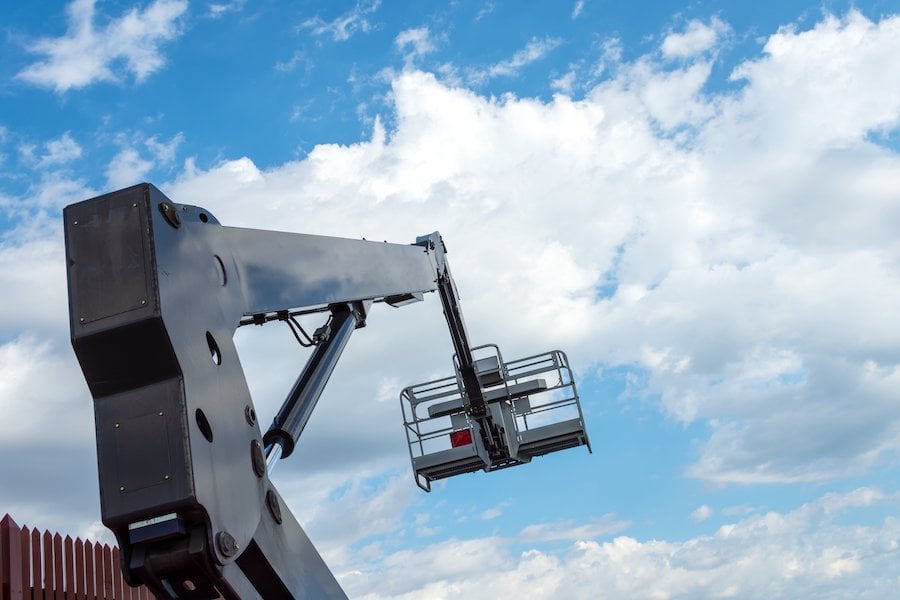 Agriculture
Ligon Hydraulics designs and manufactures hydraulic cylinders used in agriculture around the world. If you're searching for a simple cylinder for a small spraying application or one with position-sensing devices to assist an end user during work in the field, LH is your manufacturer of choice.
Our group's extensive agriculture industry expertise will ensure the delivery of a robust, proven product, giving our customers the peace of mind that our cylinders will help their equipment to perform well during the frantic planting or harvesting seasons!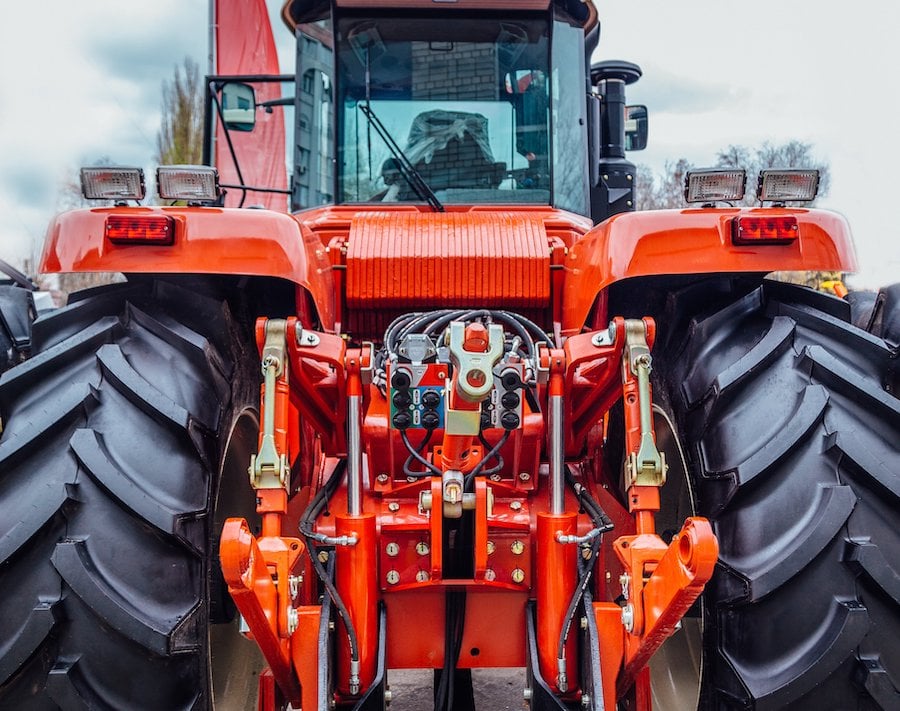 Aircraft / Airline
Demand for ultra cleanliness, reliability, and exact specifications require the utmost in state-of-the-art design, manufacturing, and quality assurance.
Ligon Hydraulics produces cylinders for airline jetways, ground handling equipment, baggage handling equipment, and specialty aircraft repair equipment.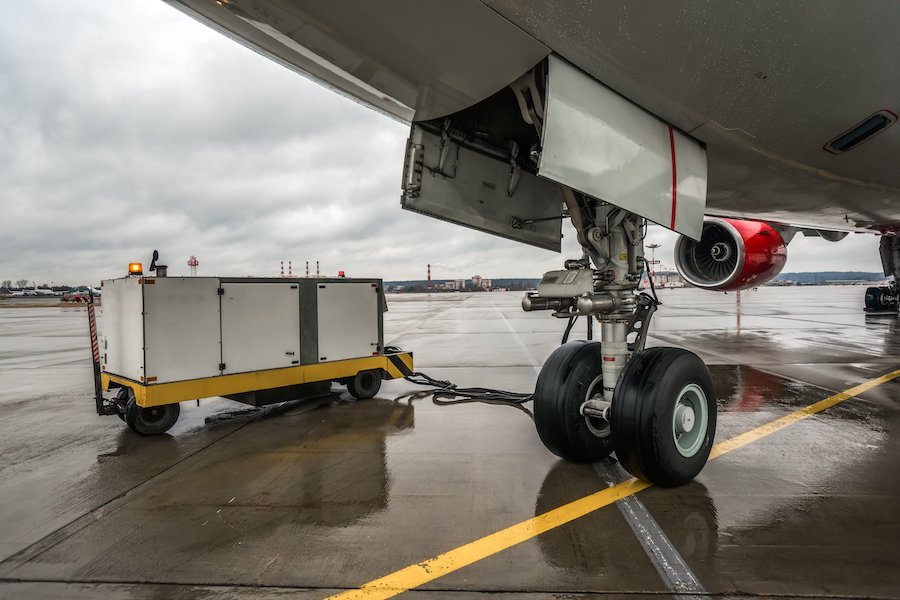 Auto Hauling Equipment
Our unique cylinder designs and manufacturing processes have allowed us to be the leading cylinder supplier in the auto carrier industry. Our aluminum double-acting and telescopic cylinders have set the standard for this industry.
We utilize premium coatings and materials to accommodate this highly corrosive environment, provide longer cylinder life, and reduce maintenance costs. We also have developed hydraulic and mechanical cylinder locking devices for this industry.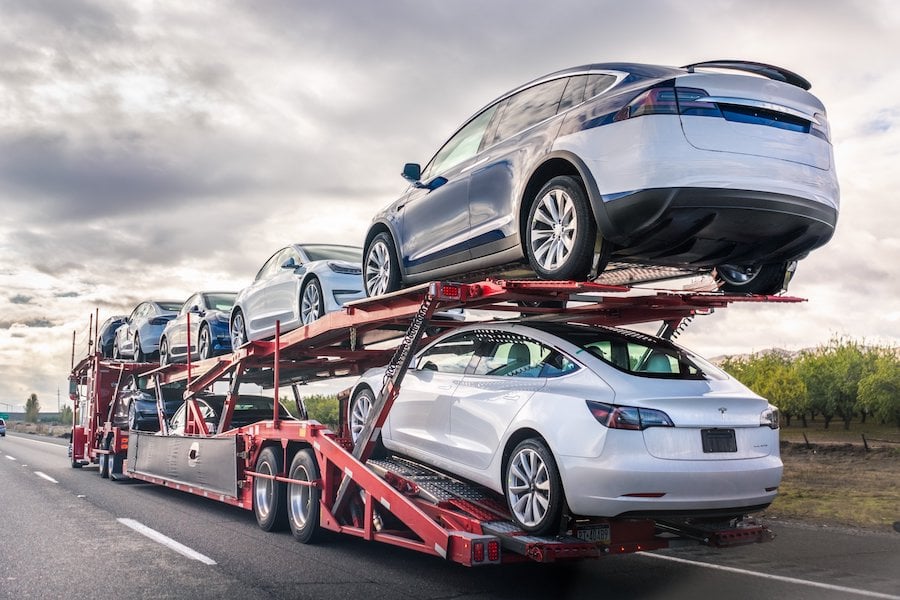 Concrete & Asphalt
Concrete pumps and paving applications create some of the most challenging environments for hydraulic cylinders. The combination of actuation velocity, extreme shock, and the paramount need for job site reliability make these applications especially challenging.
Ligon Hydraulics has consistently met these challenges and will continue to service these applications with quality products.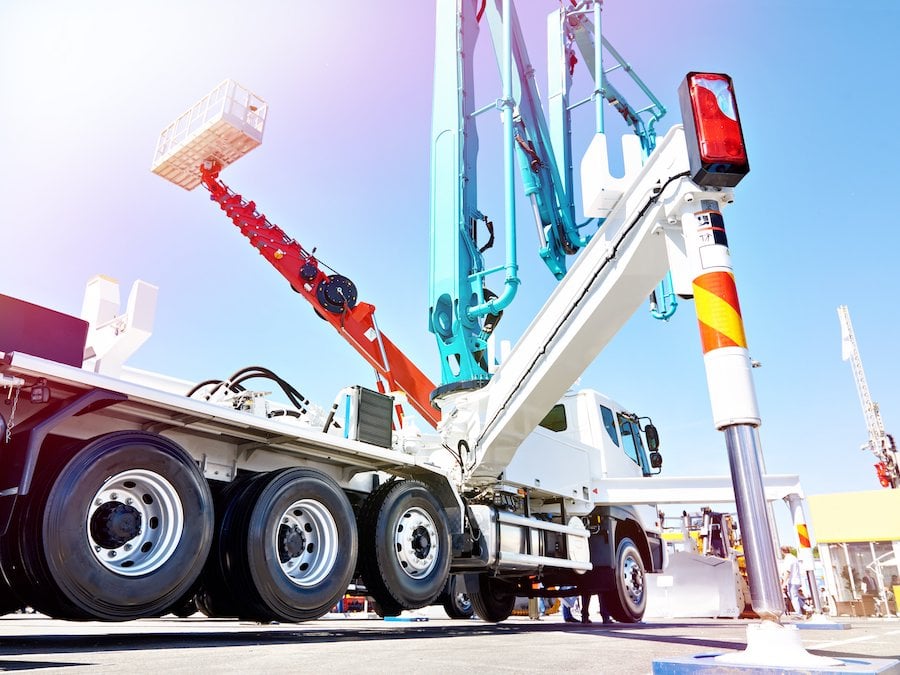 Cranes
Ligon Hydraulics has unsurpassed experience designing and building custom hydraulic cylinders for every application in the mobile crane industry. Our knowledgeable experts at design calculations, material, and component selection give safety factors the foremost consideration and ensure that our customers will never be plagued with issues such as thermal drifting, pressure growth, or rod buckling. We back our products with the industry's best customer and technical support, including service instruction, product bulletins, and troubleshooting information.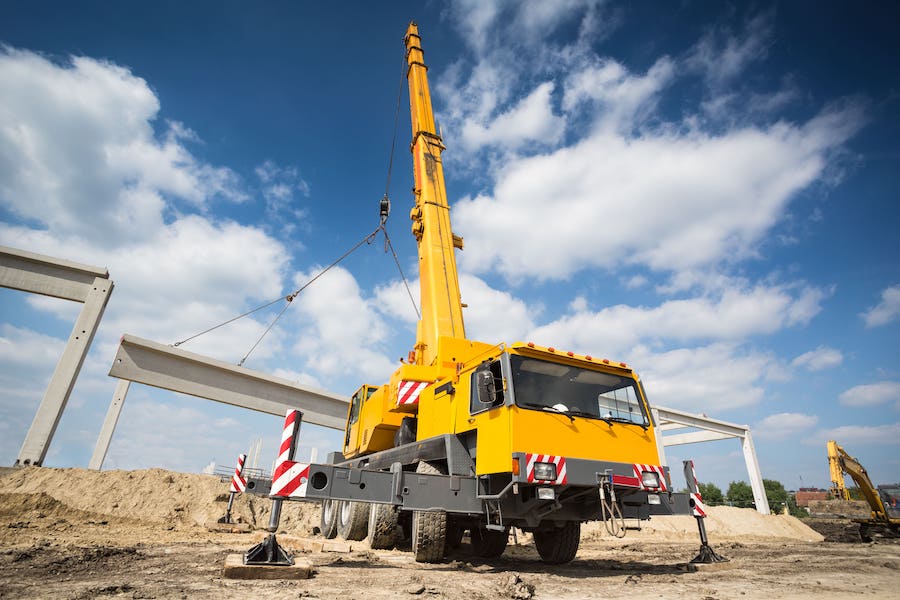 Earth Moving
The earth-moving industry sets extremely rigid requirements for its products, and earth-moving equipment demands rugged, powerful, and dependable hydraulic cylinders.
Ligon Hydraulics is experienced in designing and manufacturing high-quality, field-proven hydraulic cylinders that meet and exceed industry standards and help our OEM customers gain a competitive advantage with their products.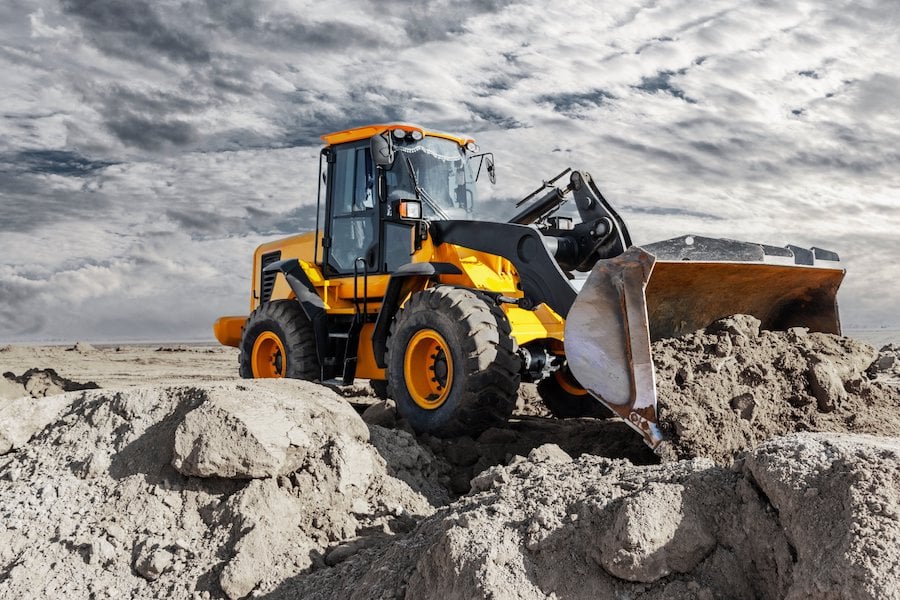 Fire & Rescue
Fire and Rescue equipment requires dependable, long-lasting hydraulic cylinders to ensure it is always ready to perform essential tasks. Perhaps more than any other industry, the consistent performance of quality hydraulic cylinders in fire and rescue equipment is central to the success of critically important objectives.
Ligon Hydraulics understands how to apply our vast resources and depth of industry experience to develop safe, reliable, field-proven solutions for these critical applications.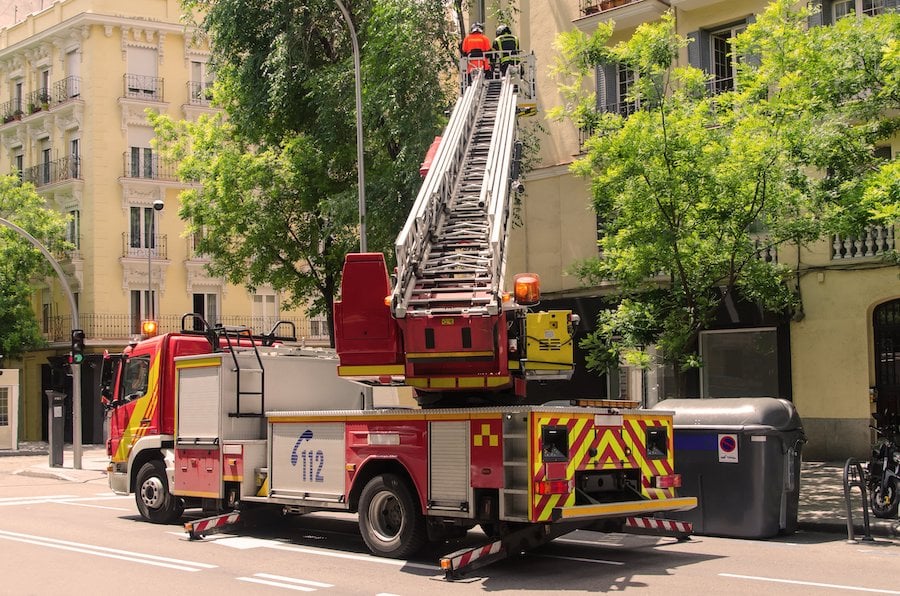 Forestry & Logging
The forestry and logging industry is one of the toughest applications for hydraulic cylinders. The physical environment of heat, dirt, rocks, trees, and dust is very abusive to cylinders. The loading requirements in this industry can also be a challenge for the cylinder.
Ligon Hydraulics designs and manufactures field-proven, extreme-duty cycle hydraulic cylinders to help customer applications perform these difficult forestry requirements.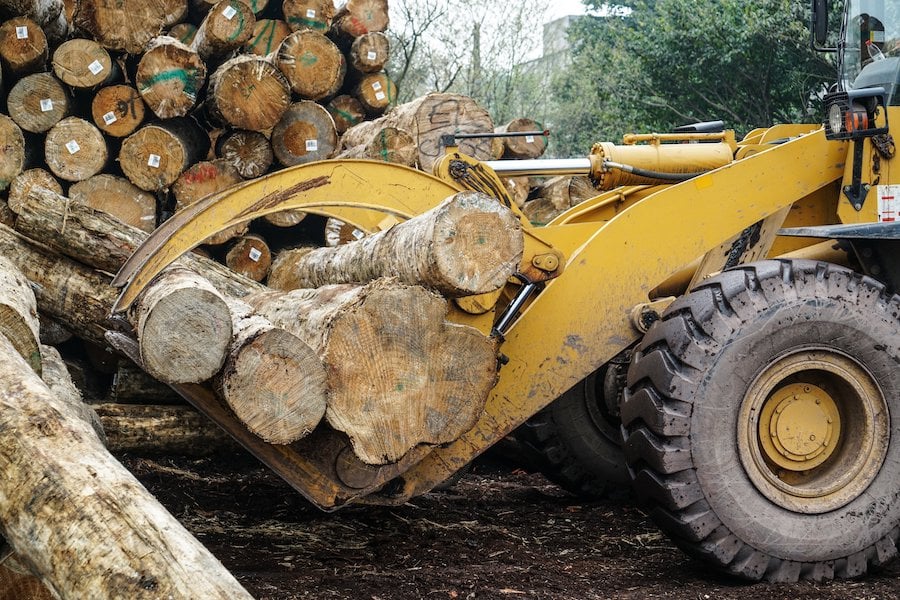 Material Handling
In the material handling industry, the ability to move loads with control and accuracy is critical. Hydraulic cylinders operating smoothly, with no drift, is a key requirement for material handling equipment.
Ligon Hydraulics has years of experience designing and manufacturing field-proven hydraulic cylinders, in a variety of material handling applications, for industry-leading OEMs around the world.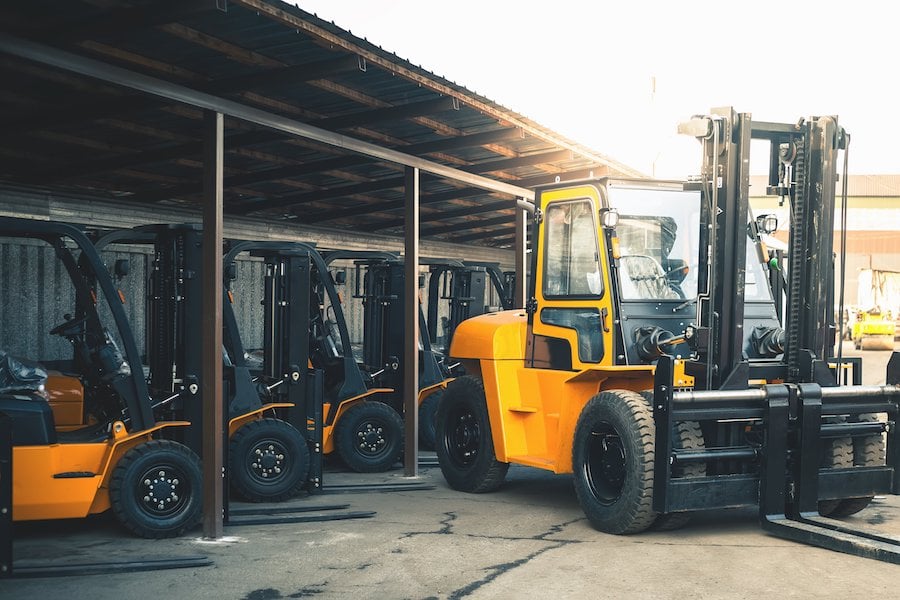 Defense
Ligon Hydraulics is proud to serve the country's defense systems through the provision of hydraulic cylinders used on armored vehicles, on our nation's Naval fleet, and in support of our awesome military aircraft.
For over 25 years, our cylinders have helped make our country strong and safe, and we are proud to continue to provide our second-to-none design and manufacturing capabilities to our federal and local governments. We understand how to work with our partners in the government to provide the best possible product and service experience.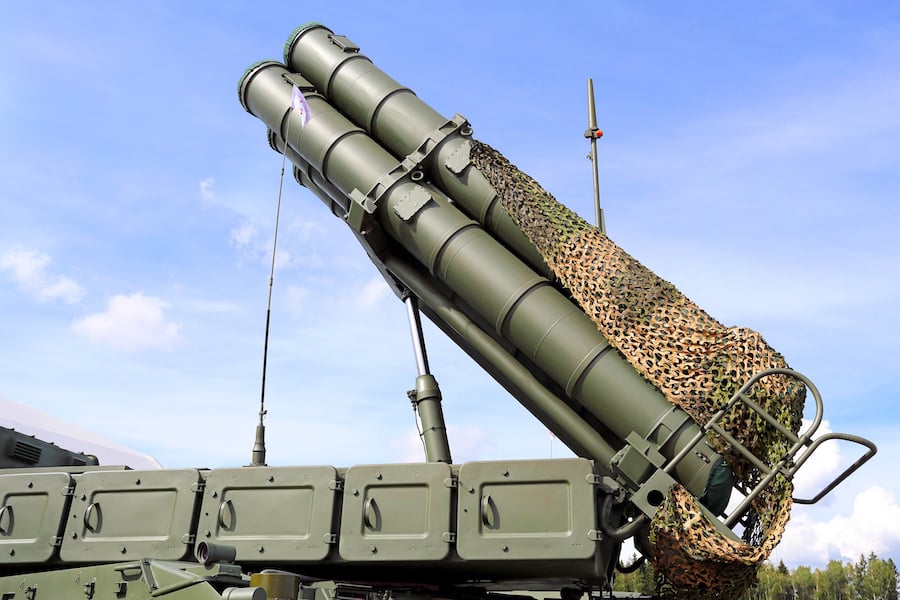 Mining & Rock Crushing
Ligon Hydraulics is known throughout the mining and rock-crushing industry for building the most robust cylinders for the toughest applications. We understand the demanding expectations related to heat, dirt, hard cycling & serviceability, which are placed on mining and rock-crushing cylinders.
Whether building to an existing design, or custom designing a cylinder for a specific application, customers can rest assured that our experienced engineering staff will work with them to solve challenging application requirements.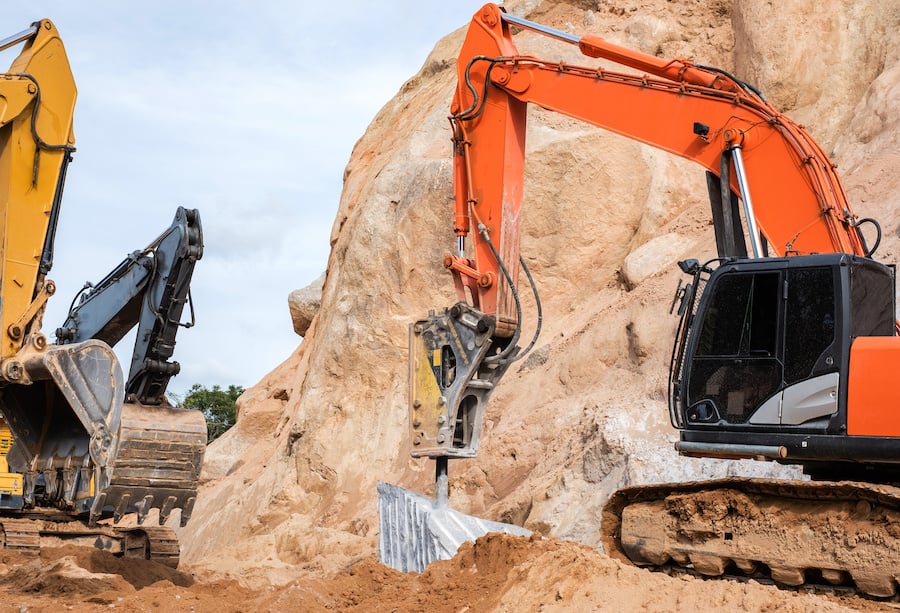 Oil & Gas
At Ligon Hydraulics, there is a wealth of knowledge and experience in land-based and offshore drilling applications. Our companies have the most comprehensive offering of hydraulic cylinders for water, gas, and oil drilling in the industry, with the capability to produce cylinders up to 720 inches in stroke length and up to 30 inches in bore diameter.
As requested, we offer extensive testing capabilities, material certifications, and product traceability and provide our drilling customers with proven, quality hydraulic cylinders that will perform in the field for years.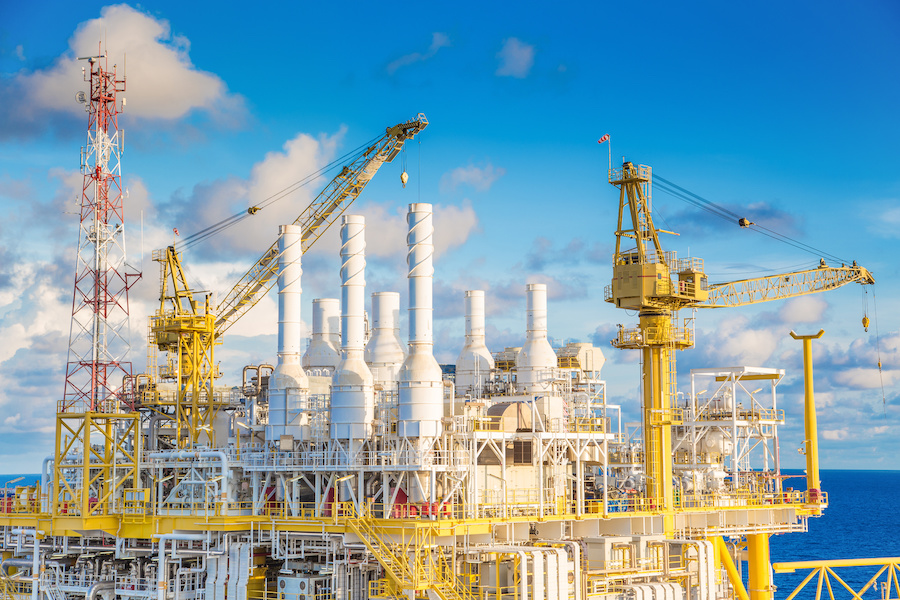 Snow & Ice Control
Ligon Hydraulics is the largest global supplier of hydraulic cylinders for the snow removal industry. Our cylinders are designed to accommodate this difficult, corrosive and high-contamination environment.
We supply cylinders ranging from commercial driveway plows to heavy-duty highway wing plows. We offer alternative materials to meet the demanding applications in this industry.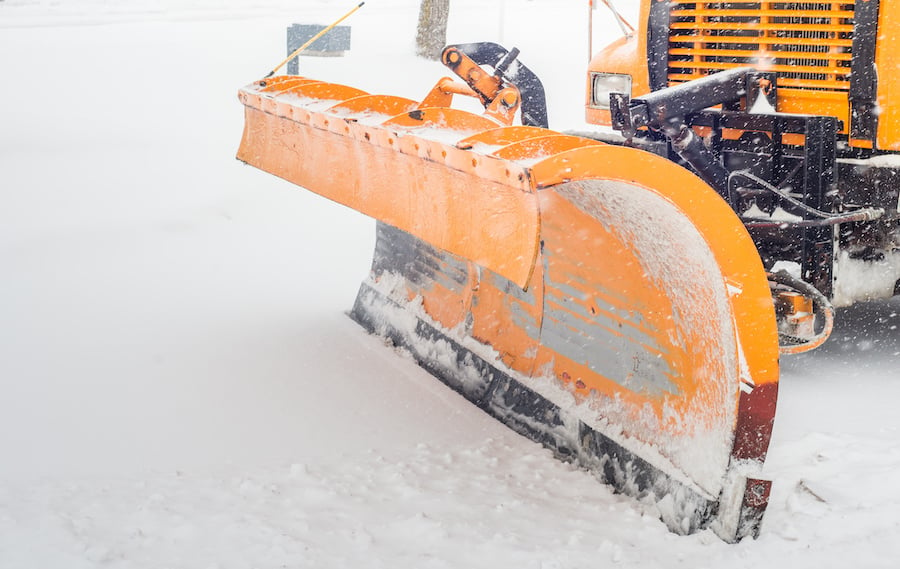 Turf Equipment
Our ability to manufacture a high-quality cylinder designed to meet the turf equipment industry's temperature ranges and high-vibration requirements at a competitive cost has allowed us to be the leader in this industry.
Our products consistently allow our customers to reduce maintenance costs in this demanding environment.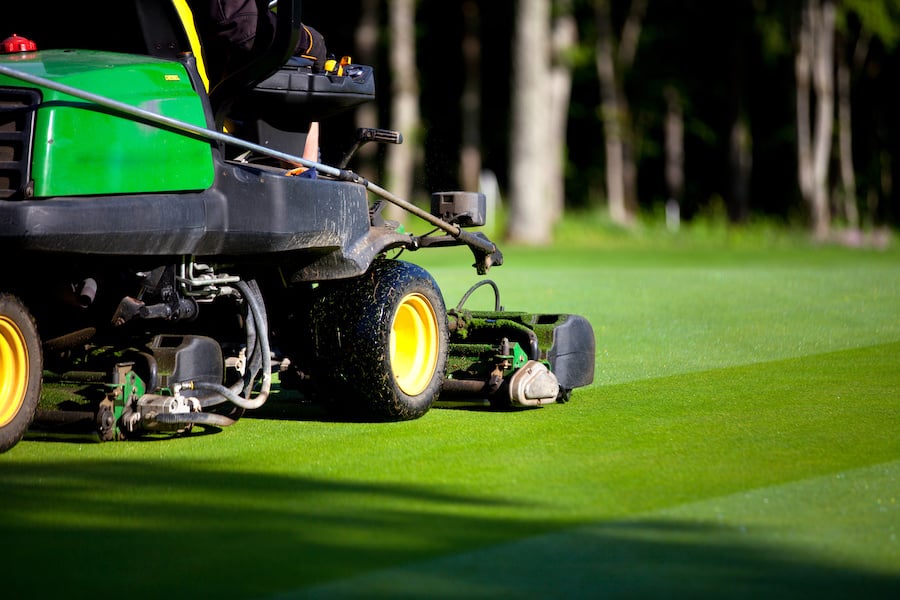 Waste & Recycling
Our cylinders are widely used in many waste management and material recycling industries, including garbage and recycling trucks, compaction cylinders, roll-off trucks, and metal scrap yard equipment.
Our many years of experience have allowed us to develop reliable cylinders to meet these extremely demanding applications' tough, rugged requirements.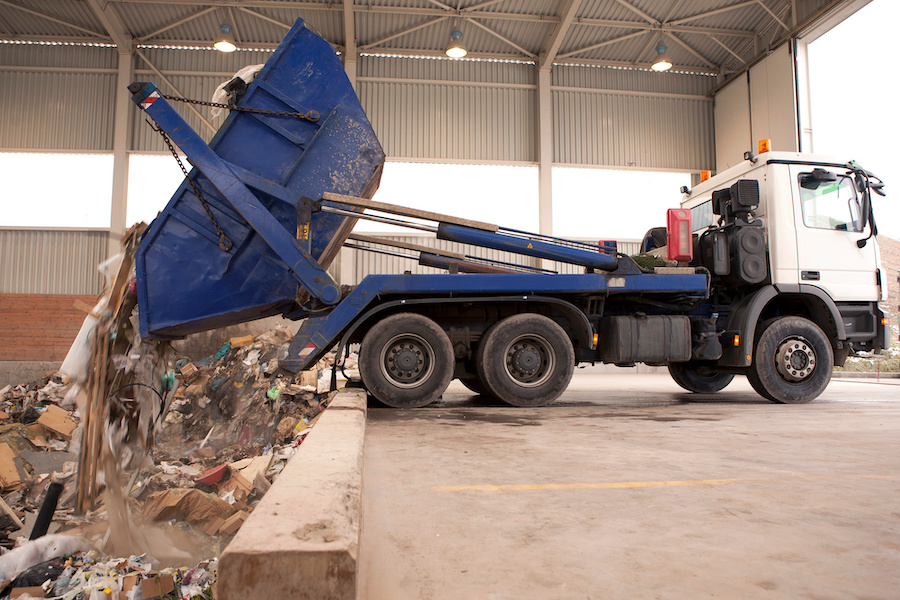 We are ITAR and ISO 9001: 2015 compliant. Please contact us for more information.